"Pieces that are inspired by passion and handmade with expertise"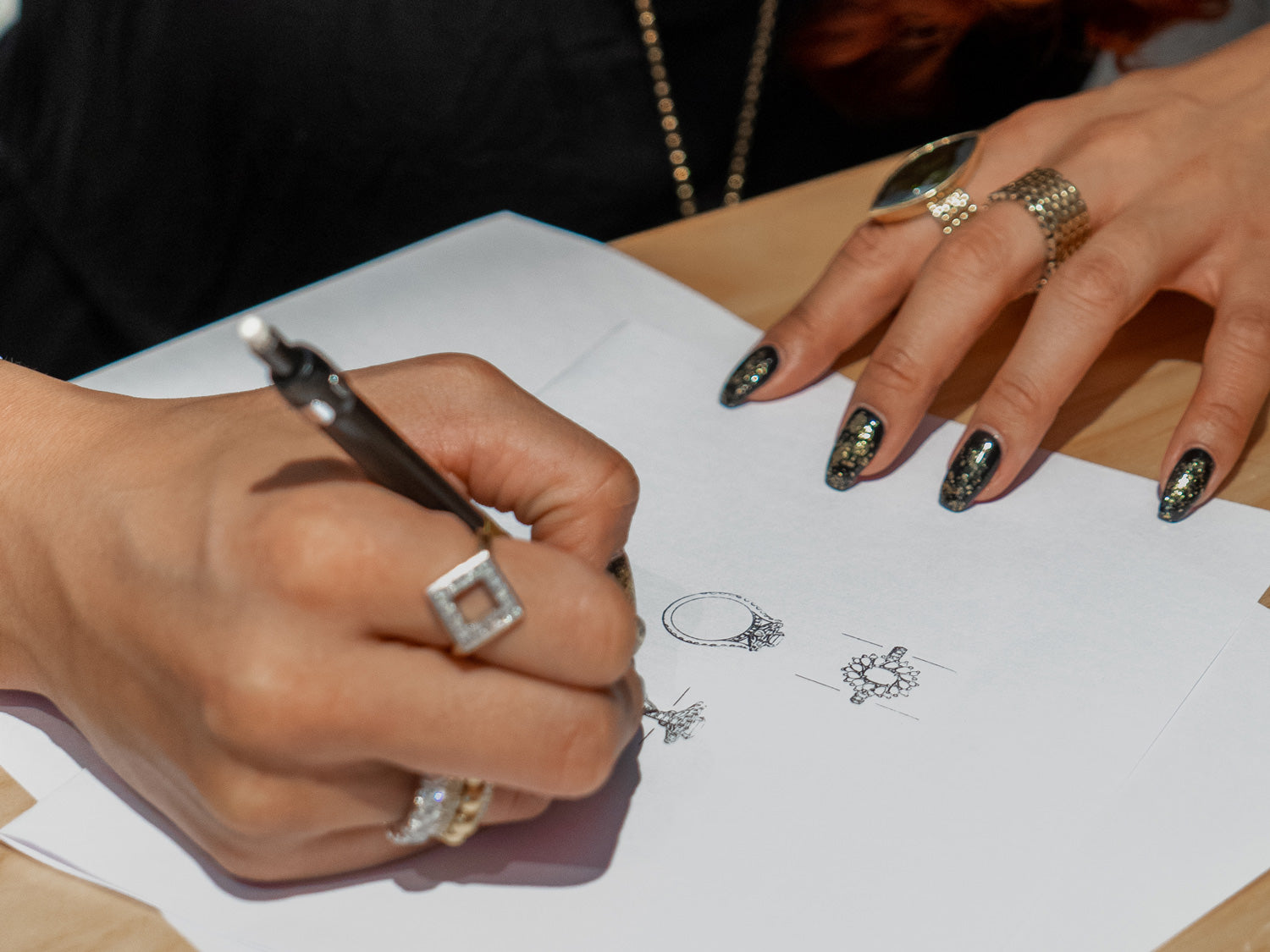 Sakura Jewellery
Influenced by classic and timeless designs, and also embracing modern style and aesthetic, Sakura Jewellery is obsessed with the thoughtful and intricate details, that tell each piece's bespoke story. At SJ we believe that the intimacy of the bespoke journey, is what results in an exceptional custom piece that will be celebrated for years to come.
SAKURA TOMITA

FOUNDER AND HEAD DESIGNER

Sakura's love affair with fine jewellery began as a child, when she would sneak into her mother's jewellery collection and feast her eyes on all the beautiful jewels she would find. Slipping on each sparkly piece, she instantly became enthralled with the magic that is fine jewelry. A Tucson Arizona native, Sakura was born to hardworking Japanese immigrant parents who moved to the United States in pursuit of the "American Dream," building a successful family business in Gymnastics that received national accolades. Her father would later go on to become an Olympic Coach and USA Gymnastics Hall-of-famer, while she also dedicated 20 years to the sport as a competitive gymnast. After spending her university years as an NCAA Division 1 gymnast and senior team captain,

she graduated with a formal background in Fashion, Marketing, and Sociology, and her creative flair led her to exciting cities like Las Vegas, Tokyo, and eventually landed her in Hong Kong. Living in a city that is a major destination for luxury goods, and particularly the fine jewellery industry, she honed her knowledge and network in the diamond industry, while returning to her roots in the alluring world of jewellery design. Her extensive knowledge of diamond and precious gemstones, as well as her passion for design and craftsmanship results in an experience that is truly bespoke and unique to the clients she works with. Sakura Jewelry is about individual expression, perfection in design and detail, and creating timeless pieces that are made to last a lifetime, and beyond.