OUR PROCESS
The beauty of a bespoke piece is the individuality that is reflected within the design. We specialise in custom-designed fine jewellery and are passionate about the journey of your piece. From the initial concept to the final creation, we invite you to feel the difference in the quality of our handmade jewellery.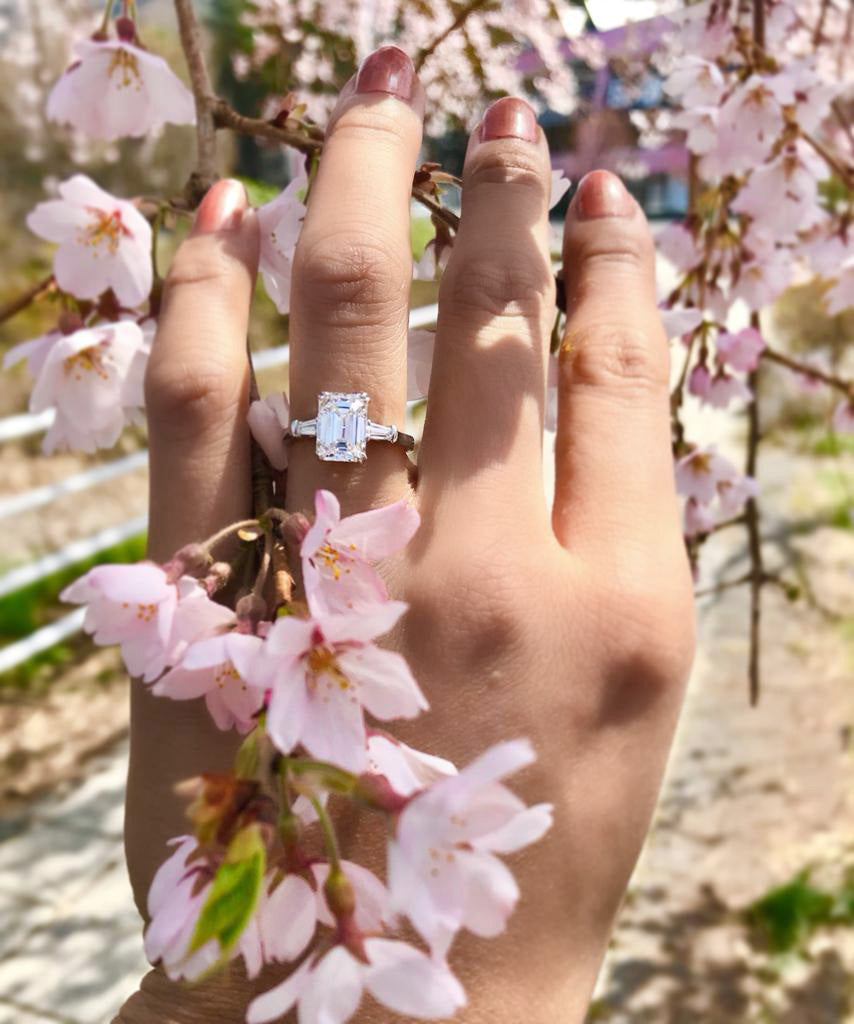 INITIAL CONSULTATION
Your journey will begin with a private consultation with Sakura, where design options and priorities will be discussed, as well as an introduction into the raw materials that will be used. It is important for us that you feel as involved as you like with the creation of your piece, and strive to be transparent throughout, so you can comfortably move through the process. Creating a bespoke piece of jewellery is truly a one-of-a-kind experience where you will be provided with industry information that will ensure you are selecting a diamond or gemstone that is not only of exceptional quality, but that also fits your end goal and budget.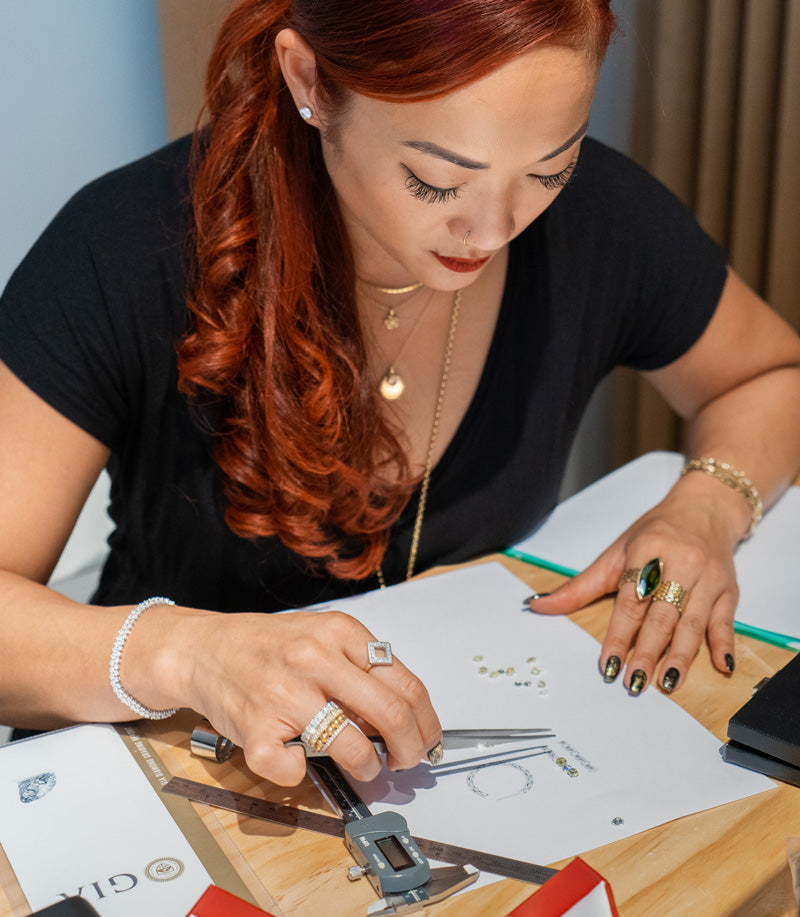 SELECTING YOUR STONE
When working with Sakura Jewellery, you are being given a key to a vast network of ethical fair trade global suppliers of diamonds and gemstones worldwide. A selection of stones will be curated specifically aligned to your specifications and Sakura Jewellery's quality standards, and will be presented for you to choose. This step can either be done at our Hong Kong showroom, or through high-definition videos if you are based overseas.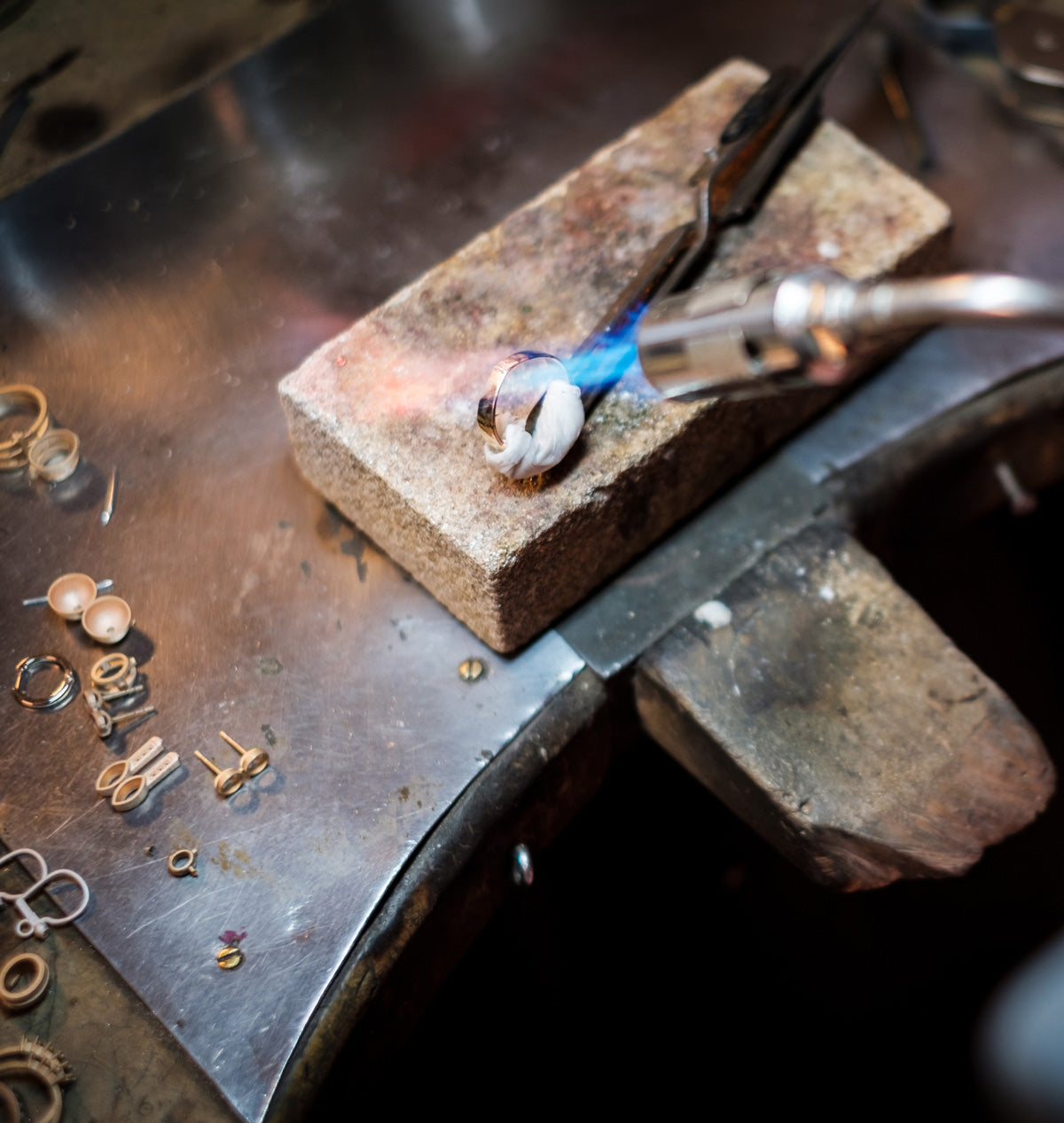 BESPOKE DESIGN AND HANDMADE CRAFTSMANSHIP
The journey begins! Once your stone has been finalised, we will deep dive into the design of your custom piece, and you will receive a technical sketch that will allow you to visualise your unique design details and customisation. Upon approval of your technical sketch, your design will be put into production at our full-scale workshop in Hong Kong, where our skilled master craftsmen of over 40 years will work to bring your piece to life. Handmade jewellery provides a finish and structural integrity like no other, which ensures your piece will be enjoyed for many years to come. Our current lead time for a bespoke piece is 3-5 weeks**, depending on the complexity of your design. Upon completion, all pieces are made available to collect from our Hong Kong showroom, or can be shipped worldwide.
Selecting the perfect stone
**If the production time is not suited to your schedule, please get in touch with our design team. In special circumstances the bespoke process can be completed as a priority, or alternatively, a collection of ready-made jewellery can be curated specifically for your needs.
Visit our "Bespoke Gallery", and inquire to begin your own journey to create a one-of-a-kind piece!